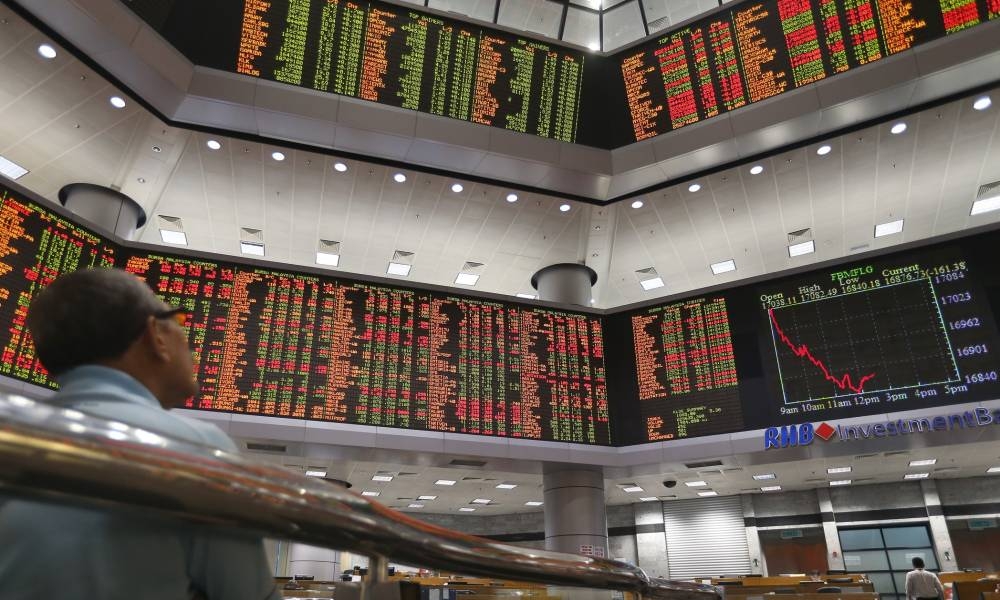 KUALA LUMPUR, Dec 30 ― Bursa Malaysia opened steadier on the last trading day of 2022, as the barometer index marched closer to the 1,500-level, boosted by year-end window dressing activities.
At 9.15am, the benchmark FTSE Bursa Malaysia KLCI (FBM KLCI) bagged 4.2 points to 1,495.83 from yesterday's closing of 1,491.63.
The market bellwether opened 0.30 points higher at 1,491.93.
Market breadth was positive with gainers outpacing losers 226 to 138 gainers, while 240 counters were unchanged, 1,651 untraded and 49 others suspended.
Turnover amounted to 179.51 million units worth RM102.07 million.
Regional markets are also projected to recover, taking their cue from the Wall Street's rally, which saw S&P 500 and Nasdaq notching their biggest one-day percentage gains in a month amidst some optimism arising from United States' latest jobless claims figures.
In a note, Malacca Securities Sdn Bhd said the rebound may spill over to the local front, with trading activities remaining upbeat.
It believes that banking, medical, telco and gaming stocks will be in the limelight, and also favours shipping, tourism, consumer and airport stocks under China's reopening theme at least for the near term.
Among the heavyweights, Petronas Chemicals was nine sen higher at RM8.62 and Hong Leong Bank bagged 18 sen to RM20.72, while Public Bank, CIMB, Digi, RHB and TM added three sen to RM4.38, RM5.83, RM3.98, RM5.78 and RM5.33, respectively.
As for the actives, Infoline Tec rose 3.5 sen to 93 sen, while Vinvest and Berjaya were flat at 19.5 sen and 29 sen, respectively.
On the index board, the FBM Emas Index increased 26.70 points to 10,707.90, the FBMT 100 Index went up 27.92 points to 10,428.50, the FBM Emas Shariah Index garnered 12 points to 10,896.40 and the FBM 70 Index ticked up 28.80 points to 13,053.23, while the FBM ACE Index eased 11.83 points to 5,334.38.
Sector-wise, the Financial Services Index climbed 67.75 points to 16.604.46, the Plantation Index added 15.01 points to 7,062.93, the Industrial Products and Services Index improved by 0.48 of-a-point to 181.71, while the Energy Index grew 2.41 points to 776.72. ― Bernama