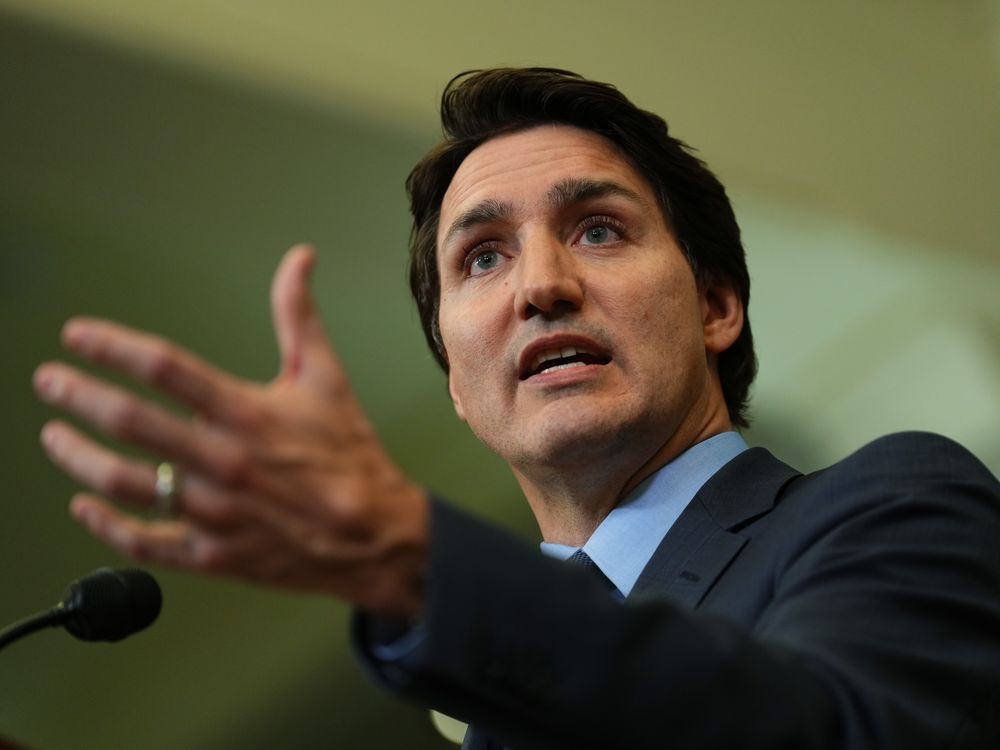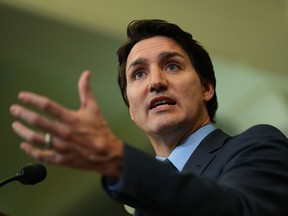 Article content
Prime Minister Justin Trudeau's appointment of former governor general David Johnston as his "eminent rapporteur" on foreign interference by China in the last two federal elections is a classic "wag the dog" political strategy.
Article content
Wag the dog, short for the tail wagging the dog, means distracting from a politically damaging issue by creating a diversion.
Article content
Trudeau appointing Johnston is the diversion.
The damaging issue is Trudeau's refusal to call a public inquiry into election interference, which the opposition parties, many security experts and 70% of the public want, according to the polls.
Adding to the controversy, Trudeau has refused to answer basic questions on what he knew about foreign interference and when he knew it, raising a concern about whether he declined to act because China was reportedly working to re-elect a Liberal government, albeit a minority one.
EDITORIAL: Problems with PM's 'eminent rapporteur'

LILLEY: Did you know David Johnston was skiing buddies with Trudeau?

LILLEY: Trudeau claims others playing political games on interference
Article content
Trudeau's dismissive approach to the issue had him taking fire from all sides, including the media.
His answer was to wag the dog.
On March 6, Trudeau announced he would appoint a yet-to-be named "eminent rapporteur" to advise him on whether to hold a public inquiry.
Nine days later, on March 15, he announced Johnston would be his "eminent rapporteur."
In the wake of that, the public debate has now shifted away from why Trudeau won't answer basic questions about foreign interference, why he won't order a public inquiry and why the Liberals won't allow his chief of staff, Katie Telford, to appear before a parliamentary committee to answer questions about what the Prime Minister's Office knew about foreign interference.
Article content
Now it's about whether Johnston has an apparent conflict of interest because of his long-standing friendship with Trudeau, with Trudeau responding to criticism of his appointment by defending Johnston's integrity as a non-partisan appointee because he was appointed governor general by former Conservative prime minister Stephen Harper.
This is how wagging the dog works.
As Terry Glavin of the National Post rightly observed, Trudeau is ragging the puck by using Johnston's appointment "to run interference for him in the matter of what he knew, when he knew it and why he didn't say or do anything about Beijing's interference operations in the 2019 and 2021 federal elections."
Next up for debate will be the mandate Trudeau gives to Johnston to advise him on foreign interference, and, after that, what advice Johnston gives to Trudeau, weeks or months from now, about whether to hold a public inquiry.
Article content
Obviously Trudeau is playing for time, believing public interest in the issue will die away as other issues take over the news cycle.
Something that will keep the story alive is the security official who leaked secret and top-secret documents to the Globe and Mail about election interference anonymously explaining his reasons in a Globe column Friday, titled "Why I blew the whistle on Chinese interference in Canada's elections."
The source, described as a "national security official," said he (or she) acted because despite years of warnings about the growing threat of foreign interference in Canada's elections, "no serious action was being considered" and "evidence of senior public officials ignoring interference was beginning to mount."
The source said while he (or she) doesn't believe foreign interference "dictated the present composition of our federal government" or that "any of our elected leaders is a traitor to our country … the growing impact of foreign interference on our ability to enjoy a free and fair political process is undeniable."
lgoldstein@postmedia.com